Espanol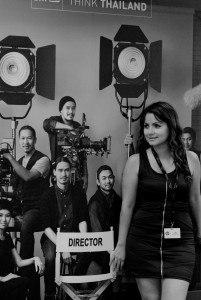 Nació en la ciudad de Monterrey, NL México en el año de 1977 es una persona sumamente persuasiva, inteligente, perspicaz e integra. Martha Lilia es especialista en Desarrollo Organizacional estudió su carrera en la Universidad Autónoma de Nuevo León, posteriormente, en el año 2000 cursó un Doctorado en Creación de Imagen en la Universidad Complutense de Madrid.
 Durante toda su carrera profesional ha estado a cargo de la producción de videos institucionales y publicitarios para más de 100 marcas. Su carrera como Productora de Cine inició con  ¨Paraguay 76¨ (Shortfilm) que ha sido seleccionado en CANNES 2015 para el Short Film Corner, así como productora en la película documental ¨Rayados llegando a Casa¨ dirigida por Fernando Kalife (¨7 Días¨).
Desde el 2010, Martha Lilia es colaboradora en Cine Con Causa, donde ha sido responsable de la difusión de películas como: ¨There Be Dragons¨ de Roland Joffé, Courageous de Alex Kendrick, October Baby Andrew Erwin y Jon Erwin, The Last Top and Mary´s Land de Juan Manuel Cotelo por mencionar algunas.
English
Born in Monterrey City, Mexico in the year 1977, She is an extremely persuasive, intelligent, insightful and integrated person. Martha Lilia is a specialist in organizational development studied his career at the Universidad Autónoma Nuevo León, later in 2000 he completed a PhD in Image Creating the Complutense University of Madrid, Spain.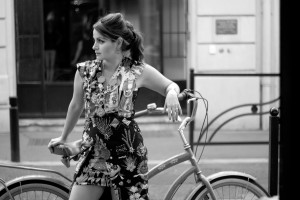 During his professional career he has been responsible for the production of corporate and advertising videos for over 100 brands. His career as Movie Producer began with ¨Paraguay 76¨ (Shortfilm) has been selected in Cannes 2015 into Short Film Corner and the documentary film such producer ¨Rayados Arriving at Home¨ by Fernando Kalife (¨7 Days¨).
Since 2010, Martha Lilia collaborates with ¨Cine con Causa¨, which has been responsible for the spread of such films as: ¨There Be Dragons¨ by Roland Joffe, ¨Courageous¨ by Alex Kendrick, ¨October Baby¨ by Andrew and Jon Erwin, ¨The Last Top¨ and ¨Mary's Land¨ by Juan Manuel Cotelo.