Español
Juan Carlos Salas Tamez, (¨El Monaguillo¨) Nació en Monterrey NL México en 1976, es considerada una persona creativa perseverante, sensible.  Le gusta disfrutar de la vida, un día a la vez, opta por mirar siempre el lado positivo de las cosas, su pasión radica principalmente en narrar historias a través del cine.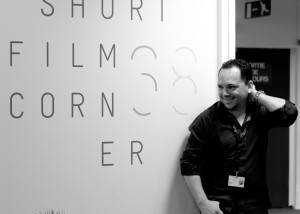 Al terminar su carrera en Ciencias de la Comunicación en la UANL, Vivió 4 años en Madrid, España donde obtuvo el título de Maestría en Producción Multimedia en la Universidad Camilo José Cela, posteriormente un Ph.D. en Creación de Imagen en la Universidad  Complutense de Madrid. Entre clases asistía a la escuela de Cine Metropolí al taller General de Cine. Sus primero trabajos como productor fue realizando programas de televisión para niños, desde entonces y durante más de 10 años, ha trabajado como director creativo en publicidad, realizador y productor de audiovisuales para más de 100 marcas de diferentes giros.
Aunque siempre ha estado involucrado en la realización y producción, es a partir del 2014 que realiza sus primer trabajo cinematográfico como director en ¨Paraguay 76¨ cortometraje seleccionado en el Festival Internacional de Cannes 2015, dentro del Short Film Corner, y como Productor en la película documental: ¨Rayados, arriving at home¨ (2015) dirigida por Fernando Kalife (¨7Days¨); actualmente desarrolla su primer largometraje Separaciones SA, un cortometraje de ficción filmado en Cannes, Fr llamado ¨A ticket sivuplé¨ en coproducción con Estados Unidos, Bolivia y Argentina; una producción documental independiente titulada: ¨La Antagónica¨.
Salas participó en la creación de ¨Cine con Causa¨ una organización que distribuye, comercializa y difunde películas que fomentan valores positivos para la sociedad, Entre las películas que ha difundido son: ¨There Be Dragons¨ de Roland Joffé, Courageous de Alex Kendrick, October Baby Andrew Erwin y Jon Erwin, The Last Top and Mary´s Land de Juan Manuel Cotelo por mencionar algunas.
English
Juan Carlos Salas Tamez ¨El monaguillo¨ called ¨El Monaguillo¨ was born in Monterrey NL Mexico in 1976, he is considered a persistent creative, sensitive. He loves to enjoy life every day and chooses always look at the positive side of things, his passion lies mainly in storytelling through film.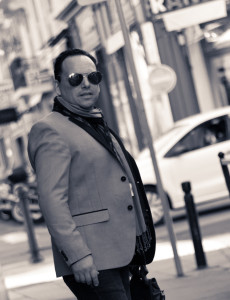 To finish his career in Communication Sciences at the UANL, he lived four years in Madrid, Spain where he obtained a Master of Media Production at the University Camilo Jose Cela, and Ph.D. Creating image in the Complutense University of Madrid. between attending classes Metropolis General Film workshop. His first work as a producer was making children's television programs since then and for more than 10 years, has worked as director, creative director and producer for more than 100 brands of different twists.
Although there has always been involved in the production, is from 2014 that makes its first film as director in Paraguay 76 selected short film at the Cannes Film Festival 2015, in the Short Film Corner, and producer in the documentary film: ¨Rayados Arriving at Home¨ directed by Fernando Kalife (¨7 Days¨). Currently developing his first feature ¨Separations SA¨, also a fiction short film shot in France called ¨A Ticket Sivuple¨ in coproduction with the United States, Bolivia and Argentina; as well as a documentary film titled: ¨The Antagonistic¨.
Salas participate in ¨Cine con Causa¨, which has been responsible for the spread of such films as: ¨There Be Dragons¨ by Roland Joffe, ¨Courageous¨ by Alex Kendrick, ¨October Baby¨ by Andrew and Jon Erwin, ¨The Last Top¨ and ¨Mary's Land¨ by Juan Manuel Cotelo.